About Us
A Unique Space
Dixie Dental Associates strives to educate and treat all patients with the utmost comfort, care, and concern to help them achieve and maintain optimal oral health and brighter smiles.
In an effort to minimize the amount of radiation during an examination, a modern digital radiography system has been recently implemented. Along with the newly acquired intra oral cameras, it serves to enhance communication and understanding between Dr. Belza and his patients.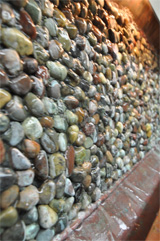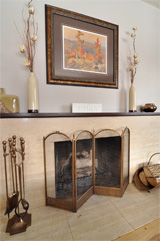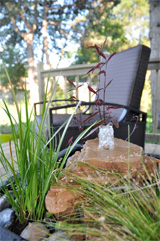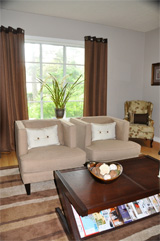 Dixie Dental Associates takes great pride in ensuring your comfort level and offers the following conveniences:
Personal touches
During your treatment request a bite cushion, neck pillow or blanket if you feel they would increase your comfort. A scented moist hot terry cloth will be provided after your hygiene or dental treatment as well as a lip balm from an assortment of flavours.
Individual television sets
Placed in all operatory and hygiene treatment rooms where you, the patient, decide on the program of choice during your treatment. If you prefer not to have any media playing simply inform any member of the team and they will accommodate your request.
Hygiene Family Lounge
Recognizing that our younger patients may prefer to have a parent nearby, we offer the opportunity for parents to remain directly by their child's side in the hygiene treatment room or just a few steps away in the Hygiene Lounge. Enjoy a book, a magazine or the soothing Wall Water feature.
Hidden Garden Oasis
During the warmer months, enjoy the vast luscious gardens before your visit. An outdoor reception area awaits you with lounge chairs, shade umbrellas and an outdoor water fountain. A team member will be pleased to call you in for your scheduled appointment.
Reception Area
A sunken living room designed to make you feel at home with ample natural lighting from two large French windows, wood burning fireplace, large screen television, Wi-Fi connection, deep seating, an extensive magazine selection and views of the front and back gardens.
Sanitized slippers
During the colder winter months, sanitized slippers are available in the front foyer to patients who choose to remove their heavy boots for their added comfort.
Paraffin wax
For the more complex and lengthier appointments enjoy a hand paraffin wax treatment where team members will assist you in applying and removing paraffin with hygienic, disposable supplies in the comfort of your chair. Enjoy the added benefits of softening your skin and soothing muscle and joint pain.