Dixie Dental Associates is comprised of a team of highly skilled and caring professionals. Upbeat and friendly, they are committed to providing exceptional dental care and customer service to new and existing patients.
Dr. Belza and his team employ the latest techniques and equipment required for advanced dentistry that would benefit their patients. To maintain the high standard of quality care the team regularly participates in Continuing Education, attending lectures and seminars to maintain certifications as Registered Dental Hygienists, Certified Dental Assistants, Patient and Treatment Coordinators. All team members are HARP (Healing Arts Radiation Protection) and CPR certified, as well as (WHMIS) Workplace Hazardous Materials Information System trained.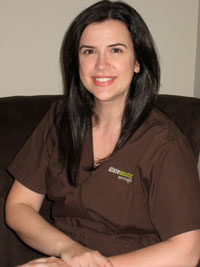 Nellie
Registered Dental Hygienist
Nellie joined Dixie Dental Associates in 2009. She obtained her Dental Assistant Certification in 1992 and her Registered Dental Hygiene Diploma in 1995. She is a member in good standing with the College of Dental Hygienists of Ontario and is a member of the Ontario Dental Hygienists Association and the Canadian Dental Hygienists Association. Nellie's continuing education interests include new concepts in dentistry with a specific focus in Periodontics. She describes herself as being passionate about providing patients the quality of care they deserve and expect. Nellie credits her love for knowledge along with her methodical, diligent and courteous approach in assisting patients to achieve optimal oral health. A healthy smile she feels emits confidence and good health. Nellie is married with two daughters and enjoys family activities including skiing and golfing.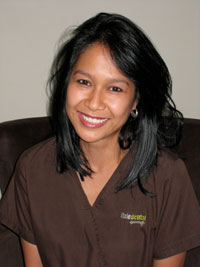 Jonalyn
Certified Dental Assistant
Jonalyn employed with Dixie Dental Associates for over 18 years, received her Dental Assistant Certification in 1992. She is an active member of the Ontario Dental Assistants Association with Continuing Education interests in Nutrition and Dental Implants. Jonalyn credits her enthusiasm, reliability, honesty and being a team player in contributing to her long-standing role with the team. She feels empathizing with patients, being a good listener and finding common interests helps in increasing patient comfort. She focuses on promoting optimal oral health by staying current with the latest dental products, equipment and techniques. She feels a healthier and brighter smile shows happiness, confidence and encourages higher spirits. In her spare time Jonalyn and her husband surround themselves with their nieces, nephews and godchildren. She enjoys reading, shopping, fishing and golfing.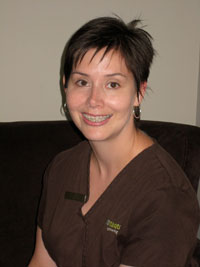 Karla
Certified Dental Assistant II/Hygiene Coordinator
Karla joined the Dixie Dental Associates team in 2006. Karla received her Dental Office Administration Certificate in 1994 and Dental Assistant Certification in 1996. She went on further to receive her CDA Level II that same year and is an active member of the Ontario Dental Assistants Association. Karla credits her energetic and compassionate qualities in placing patients at ease. Her communication and organizational skills assist members of the team in meeting patients' needs. Karla encourages regular exercise, brushing and flossing to promote a healthier and longer life. A smile she feels increases a person's face value. It is the window to your soul. Karla enjoys reading, running, cross-stitch and spending time with her two daughters.